The Merchant Cash Advance (MCA) industry at a glance
Welcome to the Merchant Cash Advance World.
The Merchant Cash Advance industry is the fastest growing industy in America today.
With the economy in the slump of all slumps and no end in sight, banks are NOT lending businesses money- and they do not appear to be losening their standards any time soon.
The PERFECT STORM
Millions of Americans are out of work
Few unlimited income oppourtunities exsist in this country anymore
Banks are not lending money
The Merchant Cash Advance industry is advancing and loaning businesses money
This is where we come in
THE MERCHANT CASH ADVANCE INDUSTRY is advancing business capital at a feverish pace allowing business owners capital to do what they do best...
If you were accustom to working in an ulimited income environment in the past and that oppourtunity has gone away with the economy, than this industry is for you!
If you are a great salesperson, and a self starter- then this industry is for you!
A Gold Rush is on
If you are entreprenurial in spirit and love to be your own boss then this industry is for you!
That's where the merchant cash advance industry comes in. This industry is advancing businesses money at a feverish pace. Regardless of credit problems in most cases, and without tax returns or financials in most cases!
The MCA/ACH Industry is NOT just growing — It's EXPLODING!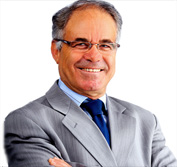 Few individuals in the Merchant Cash Advance Industry know this indutry as well as we do. Welcome to the MCA/ACH Gateway.
The ISO Recruiting Company represents the oldest, largest, and most trusted DIRECT Merchant Cash Advance provider in the world.
The company we represent is committed to industry best standards and practices and makes up over 25% of all Merchant Cash Advance fundings annually.
The direct funding company we represent has the ability to lend to businesses that other lenders are just not interested in.
They provide working capital to business owners/merchants against their future credit/debit card sales or cash and check sales, commonly known as a merchant cash advances and or ACH's.
Send a cover letter or CUT AND PASTE your resume under the CONTACT US tab.